Whitchurch Primary School joins the Lighthouse Schools Partnership
We are delighted to announce Whitchurch Primary School has joined the Lighthouse Schools Partnership as of 1st April 2020.
The primary school takes great pride in educating children in a challenging, exciting and purposeful environment – achieving their best together.
Headteacher Carl Hornsby said: "Having already worked with the Trust and attended a number of meetings and CPD events, Whitchurch Primary and all its staff are overjoyed at becoming a fully-fledged member of the Lighthouse School Partnership. Having worked our way to a 'Good' OFSTED rating in 2018 and achieved our best ever SATs results in 2019, we look at this as the next step in our continuous school development and an opportunity to work even closer with the trust, ensuring that everyone 'achieves our best together'."
Extending a warm welcome, Chief Executive Gary Lewis, commented: "I am absolutely delighted to welcome Whitchurch Primary School to Lighthouse Schools Partnership. We have already been working together for some time now and we share the same beliefs about the importance and life-changing power of education. I'm looking forward to supporting and serving the community in Whitchurch and I know that Carl and his team will make a great contribution to the work of our Trust."
Lighthouse Schools Partnership is a Schools Trust formed in September 2016 with 24 schools across the age range from Nursery to Sixth Form. All of the schools are located in Bath and North East Somerset or North Somerset. The Trust is a not-for-profit charity with the key aim of 'advancing education for public benefit'.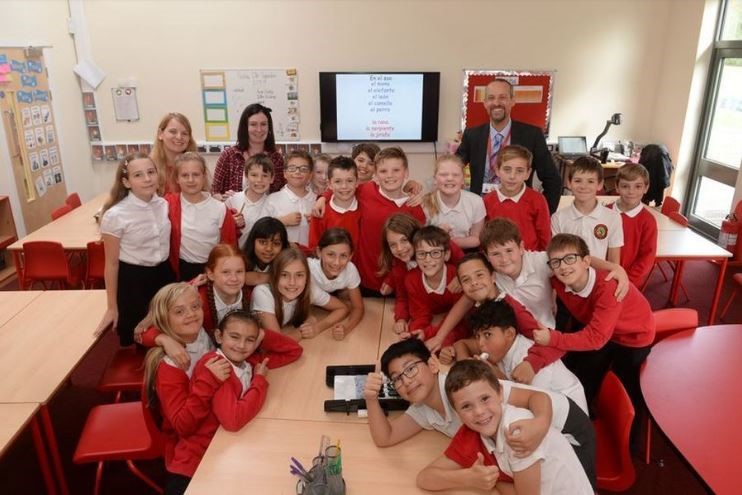 Headteacher Carl Hornsby pictured with pupils from Whitchurch Primary School