Portishead Primary Shining a Light on Design and Technology!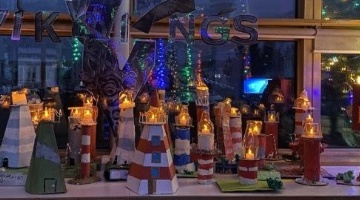 Year 5 Portishead Primary pupils created some fabulous Lighthouse sculptures as part of their Design and Technology curriculum.
Headteacher, Richard Riordan, said: "These are fabulous examples of the amazing curriculum outcomes our children produce. Our teaching team work hard to personalise our curriculum for each class, based on rigorous planning and using the principles of assessment for learning.
We are really proud of what are children are capable of and place real value on a broad and balanced curriculum that excites and inspires them."