Could you be a Trustee?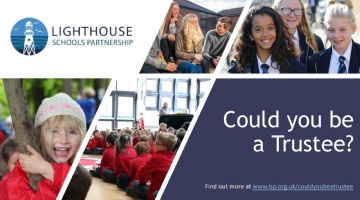 We are recruiting three new trustees with experience and expertise from across a variety of professional backgrounds.
We are keen to hear from individuals who are willing to commit to our vision and values and who are excited about improving outcomes for young people. We are particularly looking for trustees who can offer experience in HR, legal, education and SEND.

To find out more, visit https://www.lsp.org.uk/couldyoubeatrustee