National honour for Chair of Lighthouse Schools Partnership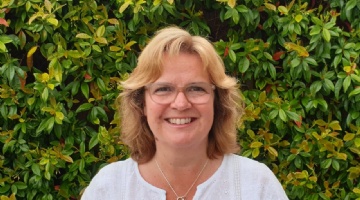 Trustees, Governors and staff at Lighthouse Schools Partnership are delighted by the news that the Chair of their Trust, Adele Haysom, has been named in this year's Queen's Birthday Honours.
The Honours list recognises the outstanding achievements and dedicated service of people across the UK. Adele has been awarded an MBE (Member of the Order of the British Empire) for services to education.
Adele has chaired five governing boards in recent times, including two schools in Portishead and most recently the Board of Trustees for the Lighthouse Schools Partnership (an Academy Trust of 24 schools). She has also acted on behalf of Local Authorities and the Department of Education, leading Interim Governance Boards in schools going through rapid changes after an Ofsted inspection. She is a National Leader of Governance and has worked with schools and Trusts across the South West region to strengthen and develop governance best practice.
Gary Lewis, Chief Executive at LSP, commented: "I am so pleased to see Adele honoured in this way. She is absolutely selfless in her giving of time and experience to school governance in our Trust and far beyond. Adele is the embodiment of the best values of public service, and she sets an example of how members of our communities can contribute to improving education."
Adele Haysom commented: "I was surprised but really pleased to receive the news from the Cabinet Office that I had been nominated for the MBE. Hundreds of Governors and Trustees work hard every week in our Trust and across this region to challenge and support schools to do the best for children and young people. I hope that all my fellow governors will feel that their contribution is also recognised through this award."